CREATING AN EVERLASTING IMPRESSION
is a full-service DJ company. We not only provide state of the art sound and lighting, but we have the privilege of bringing cool vibes, excitement, joy, and a special element that brings families and friends together. Your DJ and Event Coordinator are there to take the stress out of your Wedding Day.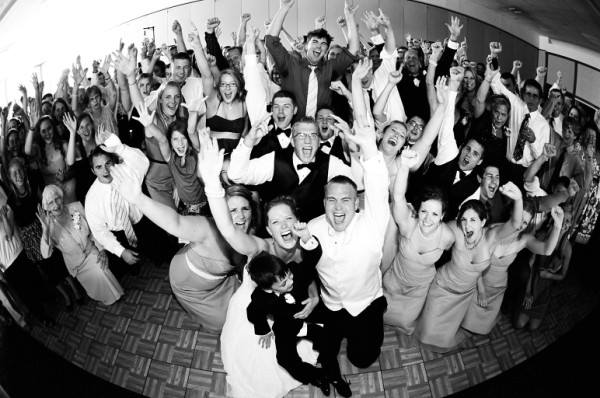 We are experienced professionals that have packed 100s of dance floors. When you book with Everlasting Sounds you are booking party specialists, who genuinely care about the success of your celebration. Have fun! Be stress-free, have the party that you deserve. Don't settle for less!
We are in Ohio and Florida
What Our Clients Say About Us
Shelby Stegman
2023-05-01
My husband, Blair and I are so happy we hired Everlasting Sounds as the DJ for our wedding reception. Initially, Blair was very hesitant about getting a DJ over a band due to our very eclectic taste in music, but we are so glad we did. Kevin and Jessica were so attentive to what we wanted as far as music choices and how we envisioned the night being organized. They offered fantastic experience and insight on overall organization of the evening and how to keep things moving, upbeat, and fun. They were also very attentive to our needs throughout the night offering us drinks and keeping us updated on how much time we had before certain things were going to happen, etc. It honestly made the entire reception go so smoothly and in turn, we had such a blast and enjoyed the entire experience so much. We would definitely recommend them for any of your DJing needs. Thanks again Jessica and Kevin!
Dan and Tricia did a fabulous job at our daughter's wedding. They got all names correct on the wedding party introductions seems obvious, but there were some difficult names. They played all requested songs, followed the photographers timeline and kept things moving. Perhaps most importantly, they kept the dance floor full! The music was loud enough for the younger crowd to enjoy, but not so loud that us older folks could not talk. Everyone had a great time! Only thing, I would think about sunset time and uplighting. Our venue had lots of natural light and our uplights did no show up as we would have liked. No one's fault but ours, but I chose the uplighting when it was winter and days were short. We would hire Everlasting Sounds again in a heartbeat!!!
Natalie Dicello
2023-04-21
Everlasting sounds was fantastic! They were so helpful and kind during the wedding planning process and the actual event. Neither myself, bridal party or family members had to worry about anything during the wedding because the DJ and team that came along handled everything. Also the DJ nailed to music taste and vibe we were going for. My husband and I never left the dance floor. I even forgot to purchase flowers for my flower girls to throw and they went out and got me some right before my ceremony. I could not have asked for a better team or experience working with everlasting sounds. Highly recommend!! I had Brian Bays as my DJ and Jessica McDaniel and Becky Lovins as my team.
Brittany Hubbard
2023-04-19
I had the best experience with my DJ Team, Jessica and Eddie! Jess showed up well ahead of time and immediately started helping! I was working on getting a few things set up for the wedding altar backdrop and needed to leave for photos, Jess stepped in and asked what needed to be done, and took care of everything while I was gone! Planning the songs I wanted at certain point of the night was easy to do with Jess and Eddie. Eddie was excellent on the timing of the music for the ceremony and reception. They really helped to make the whole day run smoothly!
Dan and Jessica did an amazing job running the show at our wedding reception! The process of creating playlists was so easy and they made us feel so comfortable and assured during our meetings leading up to our big day! Dan's transitions were great and the dance floor was popping! Highly recommend!
Jessica, Scott, and Kelsey were the DREAM team for our January 2023 wedding! It was so important to my now husband and I that we had a super quality DJ as we wanted our reception to be a party, and Everlasting Sounds was that and more! The coordination they provide is what sets them apart and makes them so worth it. Our reception flowed seamlessly and we didn't have to worry about a single detail! They get to know the couples they work with personally and make sure their big day is all they've dreamed of and more. Thank you so much, Everlasting Sounds!
Our experience with Everlasting Sounds (the team of Scott and Jessica) was wonderful! They played every special song we wanted for the ceremony and reception. They documented everything we were planning for our wedding. We even had 3 raffles/giveaways, and they totally took the lead on all of them! We wanted to reward people based on the best result to our "who knows us the best" quiz, the first guest to sign our guestbook, and a random number drawing. We understand this can put additional stress, so we are forever grateful for their support and adaptability with this. Everyone enjoyed their playlist, their lights, and how they kept the event pumping! The only improvement tip we offer is to communicate that some songs that they play may be songs not on the To Play or Play if Possible list. We weren't upset, but some songs did catch us off-guard. We used the Do Not Play list, so we are grateful nothing was played from that list. Overall, we highly recommend their services!
Caroline Johnstone
2022-12-02
Scott and Brenda did a fantastic job for our wedding in October! They were both quick to answer any questions we had and made sure we got everything we wanted for our big day. Scott did great with the music, lighting, and followed the mood of the crowd. Brenda did wonderful with keeping us on schedule and bringing the energy we needed. I could not recommend them more!
Glitter Dragon
2022-10-16
Mike and Sarina were wonderful! Highly recommend!
Michelle Burkhart
2022-10-11
We used Everlasting Sounds as our DJ Service for our daughter's Wedding. They were amazing and on top of every single detail. They kept our reception organized and entertaining!